HOW TO OPEN A VETERINARY PRACTICE
Learn the 10 steps to opening a veterinary practice - from site selection to grand opening.
GET YOUR FREE EBOOK TODAY!
Fill out the form below to be emailed a PDF version of the Ebook – How to Open a Veterinary Practice.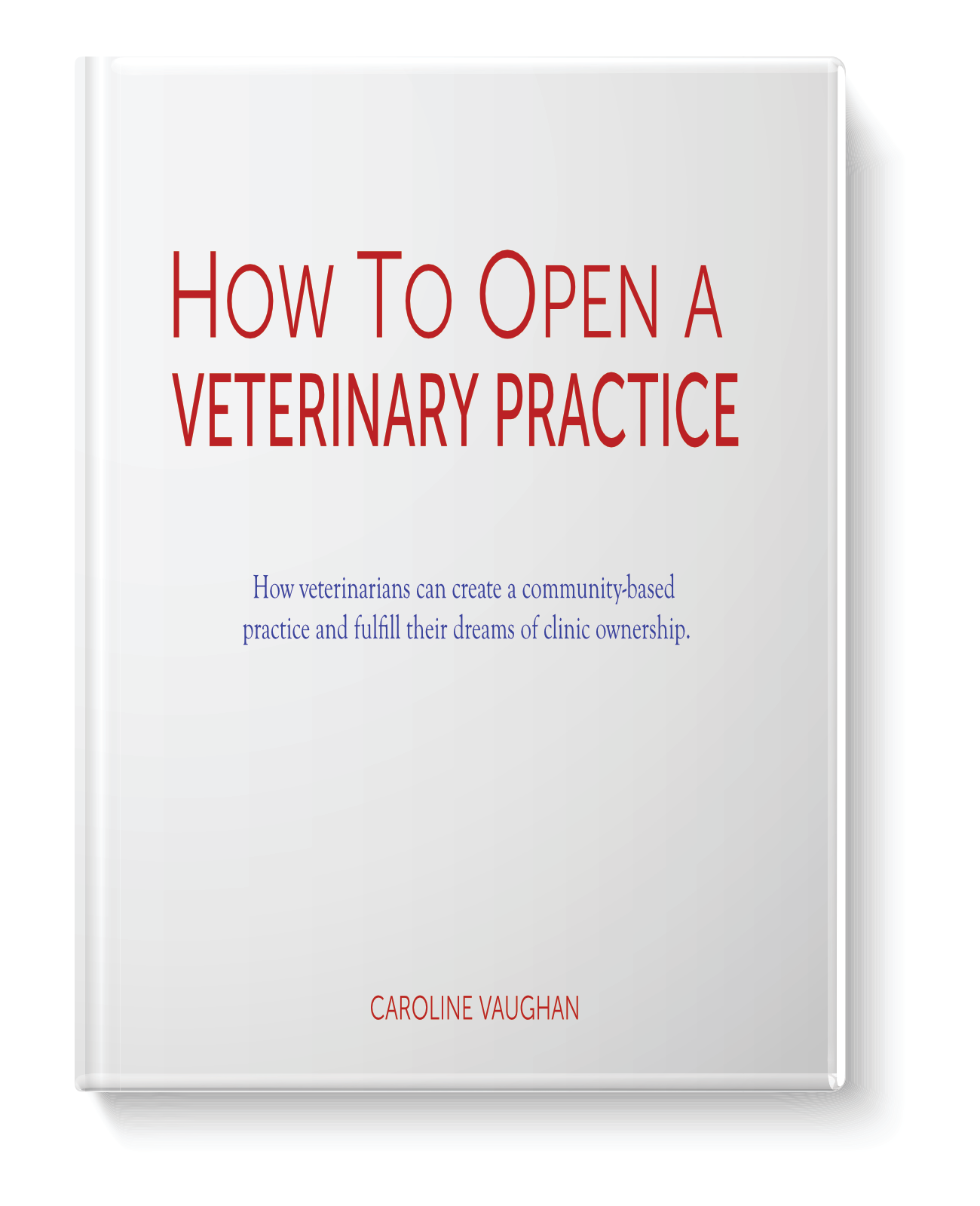 "Anyone who reads this ebook will have a good understanding of both the commitment and the reward of opening a veterinary practice. Caroline does an exceptional job summarizing the process of how to open a clinic – lots of great ideas and things to think about. A must read for those thinking about clinic ownership. " Dr. Andrew Tesh – DVM
In this free ebook you will get an overview of the steps to opening a veterinary practice:

Planning:
Understanding the power of the mindset and visualization.

Site selection to finding a builder:
Tools on finding the right location with the help of a realtor to ideas on selecting a builder.

Equipment and inventory needs:
List of needed equipment needed during and after the buildout phase .

Hiring and Marketing:
Overview on critical team members, training as well as ideas on initial marketing efforts leading up to the grand opening.