Request a FREE Informational Packet!
Your vision, our support, your practice
Bingle Vet Clinics Makes Optimized Clinic Ownership Possible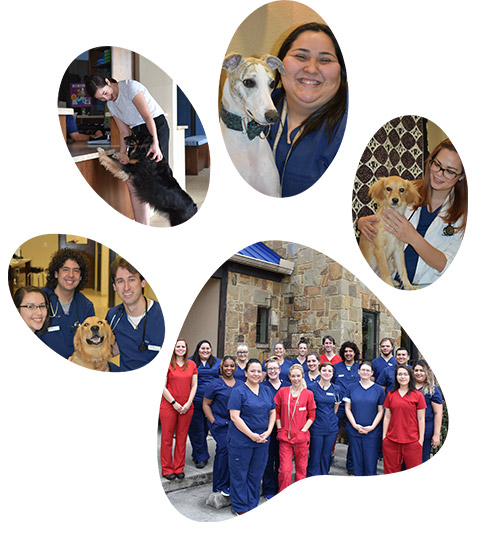 Do you dream of owning or optimizing your own clinic, but dread the idea of managing the business side? Bingle Vet Clinics can make your dreams a reality. As part of our family of clinics, you can focus on practicing veterinary medicine while we provide resources that can help make your clinic business grow and thrive.
Bingle Vet Clinics place equal emphasis on high quality veterinary care and efficient business operations – so there's no need to struggle with various aspects of running a clinic. Instead, you can focus on what you love and are trained to do: care for animals.
Contact us today to learn more about this incredible veterinary franchise opportunity

Request a FREE Informational Packet!
Take the next steps
No matter where you are in your career, this could be the perfect opportunity to take your practice to the next level… and make a real difference in your life and in your community.
We know that doctors of veterinary medicine go to school because they have a desire to make a difference in their communities by caring for animals, not running a business. We understand that things like operations, team building, and marketing all present unique challenges. Instead of enjoying what they went to school for, many doctors are faced with the everyday struggle of dealing with business drama.
Bingle Vet Clinics veterinary franchise can help. If you want to make a change for the better, we invite you to start the dialogue with our team. Find out if you meet our qualifications, and what the right steps are to take your future in clinic ownership to new levels – so you can continue impacting your local community in a positive way.




Bingle Vet Clinincs Reviews
"We rescued an adorable German Shepherd puppy and had no idea where to start. [The doctor] and the staff offer exceptional service. No need to look further; we found our family veterinarian."

– C.B.
"We couldn't expect better service from our Bingle vet. All the staff is extremely friendly and very competent. We are so happy to bring our dog here."

– S.G.

The best of both worlds:
Bingle Vet Clinics helps provide the business structure you need and freedom to practice your way.

Capitalize on the growing pet care market:
no matter where you are in your veterinary career, we can help you reach your goals.

Count on us to take care of you:
we are a team of dedicated and supportive industry and business professionals.